How to make the most of your Tableau Conference 2019
Written by Eliana Lambrou – 29-05-2019
Last year, I was fortunate enough to attend a Tableau Conference for the first time! As soon as Axxio announced that I was one of the people that would be lucky enough to join the TC Team, I was so excited about attending. Three eagerly anticipated days full of data were waiting for me!
Nonetheless, when TC Europe 2018 had finished, I was certain that it had exceeded even my expectations! Tableau did everything to make the TC experience unforgettable, and there is one phrase that can summarize the event…Fun – Data – Party!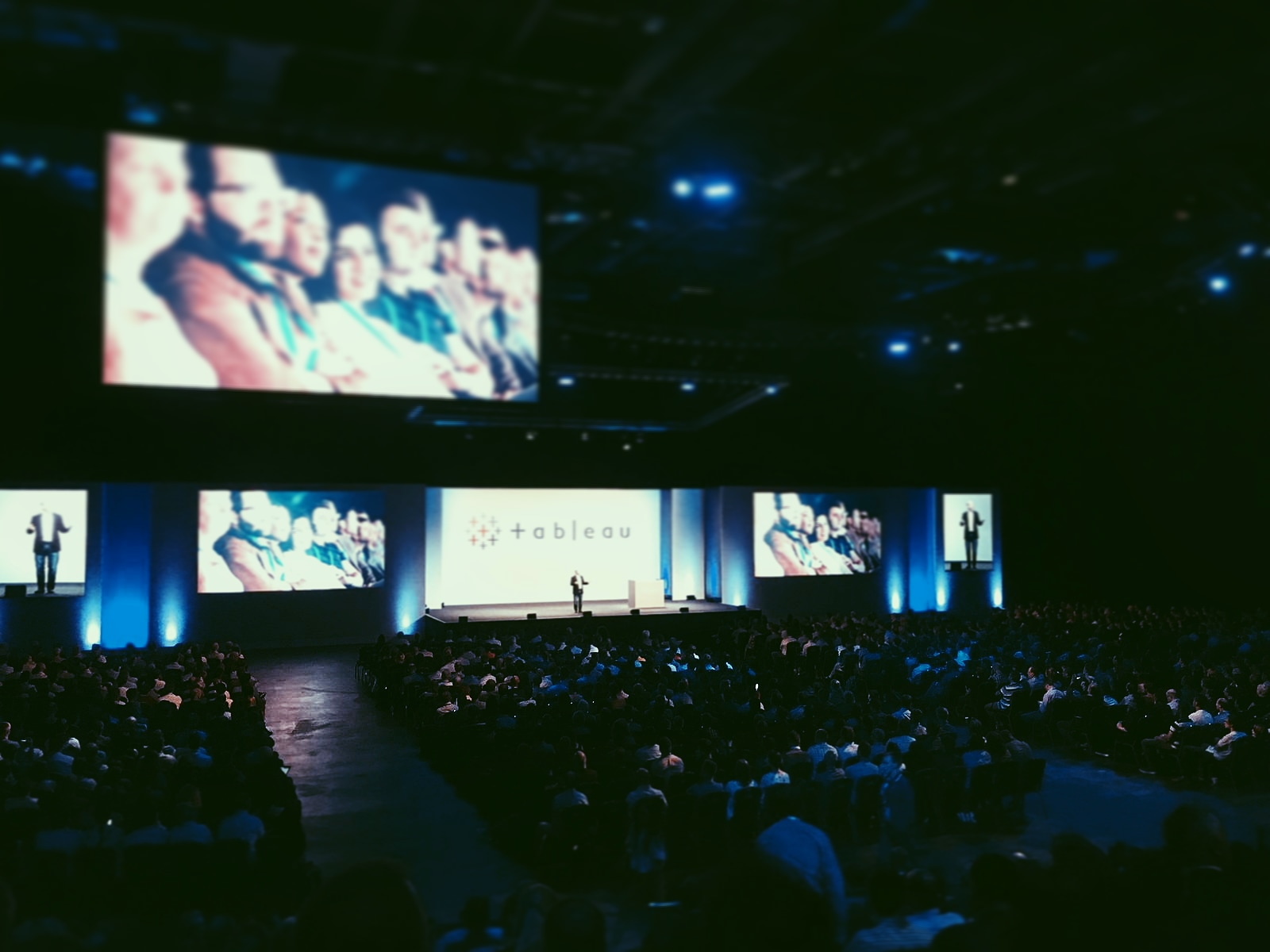 And since I am attending TC Europe 2019 in Berlin this year, I thought that this would be an ideal opportunity to share my excitement with everyone, and give my perspective on how to make the most of TC Europe 2019.
Sessions – What to attend?
Firstly, it is important to note that there are sessions of every conceivable type and level available at the TC Europe event. It is therefore highly advisable to use the TC app, in order to plan your schedule before you arrive. Spend some time before the conference deciding which sessions you wish to attend and register beforehand to those using the app. Be quick as popular sessions become full quickly! However, If you don't secure a place to the session that you want, don't worry! All sessions are recorded, and you will have the opportunity to watch them afterwards.
From my experience in 2018, I can inform you that hands-on training sessions are very popular. Last year there was not the possibility to book in advance the sessions that we wanted to attend so I arrived around 15 minutes before the session 'Hands-on-Training on Advanced Analytics with R and Python', and I can assure you that there was a very long queue! I couldn't believe how lucky I was when I realised that I was the last person to enter the room!
Tableau Doctor appointment
Do you have issues with a current dashboard? Do you want to learn more about a specific feature of Tableau? Or do you want to check the performance of your Tableau Server or Tableau Online, and discover ways to optimize it? If so, you can always book your Tableau Doctor appointment. You will have a Tableau expert in a one-on-one capacity for a full 45-minute session!
Be sociable
One of the main advantages of Tableau Conferences is the opportunity to meet interesting and like-minded people. Even if you go alone, you are never alone. You will be among people that share the same passion as you – data!
There are a huge number of activities available at the conference, so do take the time to mingle with others, and make the most out of the conference. Be ready to follow the reason and motivation that brought you to the conference in the first place.
If you are looking to get Tableau for your business, then I would strongly recommend that you talk to the Tableau partners at the booths around the Data Village. This will help you to understand what Tableau can do for you (and don't forget to visit us – AXXIO!).
Axxio will be again represented this year having its own Booth! Look for the AXXIO sign and stop by to have a chat with us. Our experts will be there to explain what we do, suggest solutions to your problems and demonstrate what we've previously done! Also, we have a surprise for all TC Europe  19 attendees. Stop by to see the launch of our brand new product and see its live demonstration!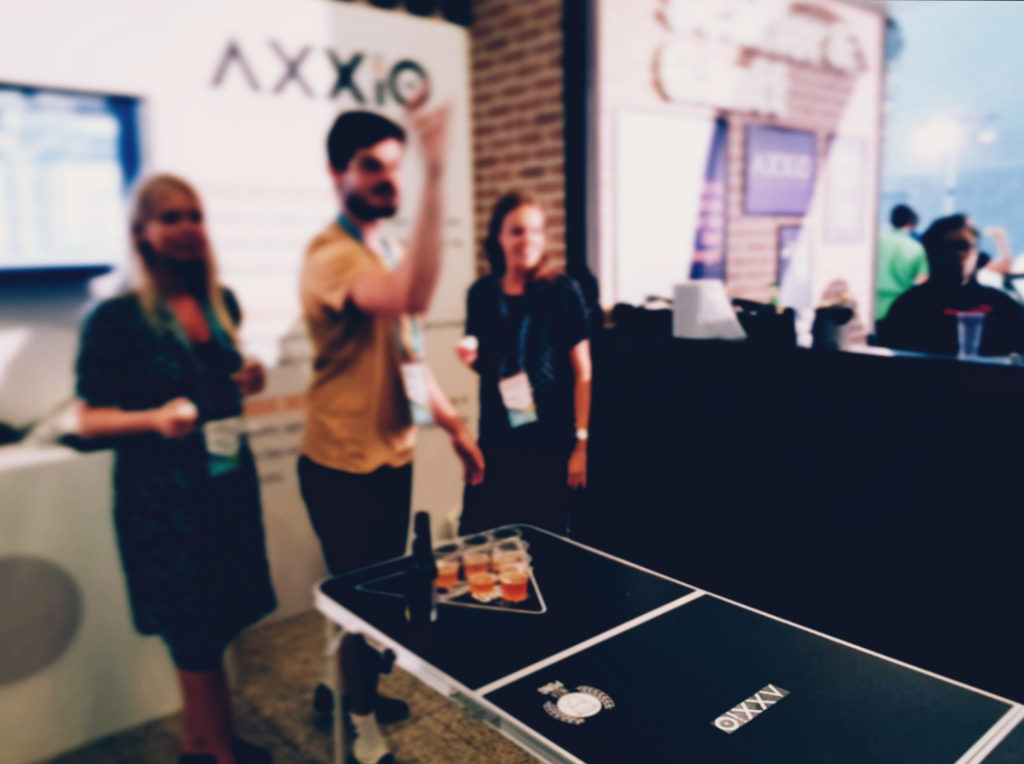 If you are a Tableau Consultant or a Data Analyst then you can even get a bit more technical, and have some suitably geeky conversations! Whoever you are talking to, you will be talking about data, so there is no way that you won't enjoy it!
Be Social-Media active
It goes without saying that social media couldn't be absent from a data conference! Use the hashtag #data19, or watch out for hashtags that people will be telling you about, and get involved in conversations about sessions, IronViz, and anything and everything related to data!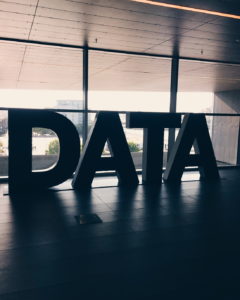 Last year, the conference gave away free tickets to next year's Tableau Conference Europe, so you might want to dust off that Twitter account of yours, and start tweeting.
Be physically active
Roman poet Juvenal was famous for the idiom Mens sana in corpore sano, meaning that one should have both a healthy mind and a healthy body. Tableau takes care of both this critical aspect of human health, as in addition to the beautiful Data Village where you can train your mind, it offers running sessions and early-morning Yoga sessions! Check-out the TC app and find out about what's on offer!
Do not miss out!
From my personal experience, there are three things that you really don't want to miss out on during a Tableau Conference.
• The keynote presentations! This is where you get to know what's new, what's coming next, and generally the beauty of Tableau.
• Data night out! After a packed day with keynote presentations, sessions and lots of conversations, it is time to party! You only need to bring your smile, and some comfortable shoes for dancing, as a raft of DJs ensure that nobody leaves the dancefloor! Also, check out all the other fun activities that are on offer, such as the legendary silent disco!
• Last, but not least, you must check out the IronViz! Go and watch live on stage the battle between the best "Tableau data visualisers", as they fight it out to deliver the best visualization and story in just 20 minutes! There is plenty of tension and sweating, but it pays off with the Oscar-like award ceremony!
Just ruminating on all of the above brings sweet memories of my first Tableau Conference experience last year, and I can't wait for TC Europe 2019! See you all there!