By default Axxio colours will appear. If you would like to customize it to the colours of your Organisation, you can turn on the option Use Custom Colors from the Branding menu from Settings tab.

You also have the option to change the colour of the side bar.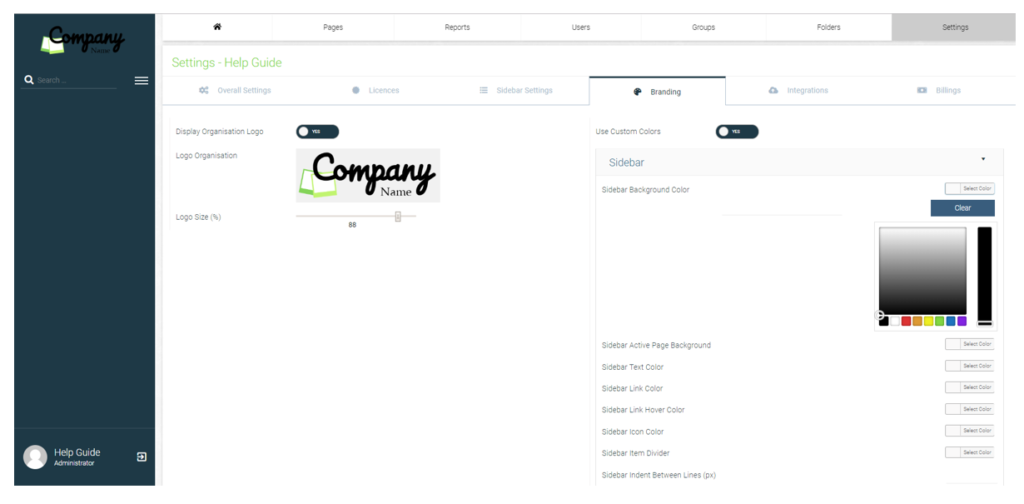 Also from the same tab you can change the colour of the active page background, of the sidebar text color and many others.
You can choose page title color to be set to another colour by default and the background color to be set, for example, to grey.
Click Update Settings at the bottom-right to update the logo and the colours to the chosen ones.