The order of the pages and folders on the left-hand side menu, can be customized by going to the Settings tab at the top menu bar and then selecting Sidebar Settings tab.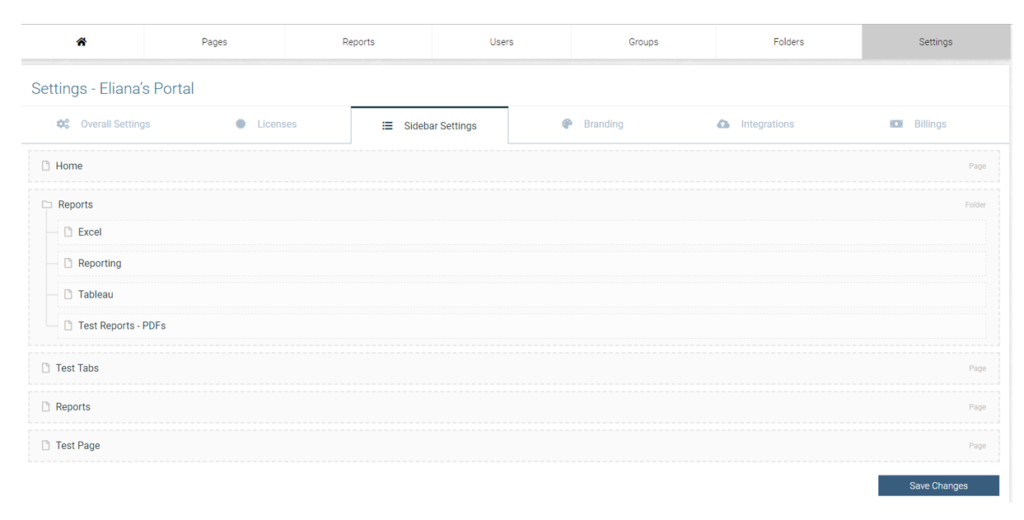 You can change the order by dragging the item you want to the desired position.
Click Save Changes to save the order.
If you want a page to be removed from the sidebar, you should go to the specific page by selecting the Pages tab from the top menu. Identify the page that you do not wish to appear and click on the pen under Edit/View.

Go to Settings tab and turn off the Add to Sidebar option.

Click Save.
In case you want the icon of the page on the navigation menu to be changed, follow the same steps as above and choose a different image in Page Icon option.